In January 6, 2014, Anyun group staff held its annual conference in 2014 and theSpring Festival Gala in Hongqiao Hotel Nanjing.
The Department in charge of the branch on behalf of report on the work of reporting,the Group Chairman Mr. Cao Guoping for the company's development goals andstrategic group were preaching.
At the end of the morning session on the outstanding staff award.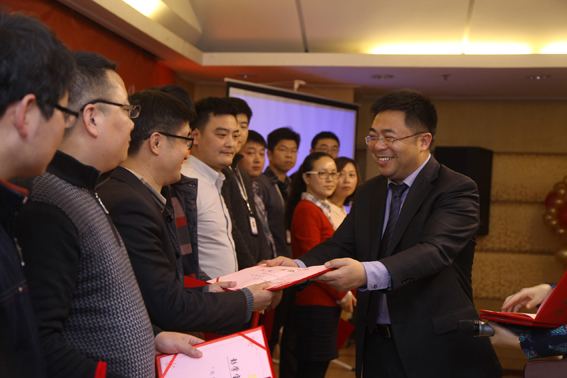 The afternoon's moving all the exhibition features, to create a good atmosphere for the whole event, the following a few programs as the sun.