SFC air cooler special reducer reducer is a special Sumitomo reducer PARAMAX9000 series family. It is according to the actual working conditions of air cooler and the special requirements of the reducer, the design and development based on PARAMAX9000 series of prototypes. Is a specialized in air cooler fan drive reducer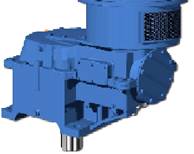 Product characteristics of SFC air cooled condenser special reducer:
1 according to the air cooling fan drive in the design requirements, easy selection
Air cooler for SFC series gear reducer is designed to drive the air cooler fans a special speed reducer. According to the power of the motor and the fan diameter, convenient for samples from SFC (G2202C) were selected for the reducer of customer needs.
2 anti vibration design
Output shaft bearing span increase. Even if the design excellent balance fan, vibration during operation or. Through the output shaft bearing span design to increase the vibration of bearing of fan, SFC series reducer can better.
Bearing force uniform design. Fixed bolt relative with the output shaft center of uniform distribution, the installation surface of the bearing force is more uniform.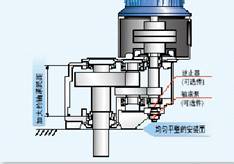 3 Design of flat mounting surface
SFC series gear reducer is considered simple and compact in structure installation design, the design of special structure, even if the choice of non-return device and the shaft end pump options, the flat mounting surface structure can still be guaranteed.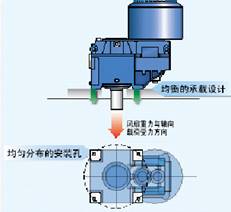 4 good heat dissipation design
Taking into account the reducer in the cooling tower of the installation position of cooling tower fan the wind is difficult to reach the reducer installation position.
SFC series gear reducer housing area increased, lower level so as to reduce the heat loss caused by liquid sloshing, oil and large capacity design of reducer fever down to very low. And it has good heat dissipation performance.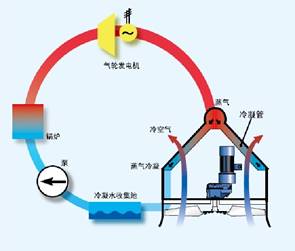 5 low noise
And before the same series of products, noise is reduced by 3-5 dB.
By pairs of gear machining process, the gear tooth mesh between the gear meshing, the noise is effectively reduced. Through the finite element (FEM) analysis, the load deformation state machine to minimize the gear tooth engagement. Fully and completely, and the natural vibration frequency of the lower machine.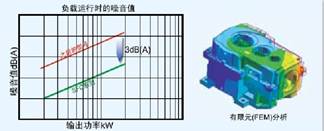 6 convenient maintenance
Can be 9000 hours of continuous operation maintenance free. (the ordinary gear box general maintenance cycle is 5000 hours) oil hole, drain hole and the oil standard shell extension at the output shaft side, to ensure the maintenance operation is not affected by the maintenance position. The observation window at the level above, may not need the oil can be observed through the operation of emptying, inside the window to check the gear box. No need to remove the motor, steering motor to check. (this function, need special types of couplings, if there is a demand, please inform us when ordering the sales staff)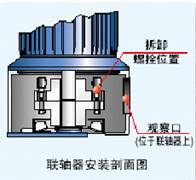 7 can be used with the variable frequency motor
Variable frequency motor lubrication design of SFC series is suitable for different speed environment.